How to Go Green on Your Move
It's moving time! That means time to round up the cardboard boxes, bubble wrap and styrofoam, right? Nope! Moves are stressful and the absolute last thing that may cross your mind might be the fact that cardboard boxes, styrofoam and plastics together make up the majority of all waste in our country. Whether it be corporate or residential, the need to maintain a "green" move is more pressing to our environment than ever before. Most people agree, that means it's time to think green. Our planet is suffering from various forms of human-made pollution.
Minimizing waste and creating an eco-friendly move is actually less difficult than you might think. Recycling boxes, using reusable containers and more can lead to a successful and environmentally conscious move. However, when planning for the big day, consider our top 3 tips for an eco-friendly move:, before the big day! 
TIP 1 – Take What You Need! 
We tend to have plenty of items that aren't being used in our homes or businesses. Think about that old foosball table in the basement or the big unused shelves in the janitorial closet? Some items are just too large and unnecessary, or no longer useful, for relocations (and when was the last time anyone played foosball? Do you really want to move that big table?). Think about reselling some of these items on popular aApplications like Facebook Marketplace or LetGO.
There are multiple benefits to selling items. Besides some extra cash in the pocket, you will have less to haul from location to location making for easier trips and more efficient costs while moving!
TIP 2 – Donate! Donate! Donate! 
This one may be the most obvious, but it's rings true. While selling used furniture, office supplies, clothing and electronics many sound great, it isn't always the easiest and is quite time consuming. After you've separated what is going to your next location and what is being liquidated, consider donating! Goodwill, The Salvation Army, schools and local places of worship will accept most donations. Some bigger organizations even reward you for donating!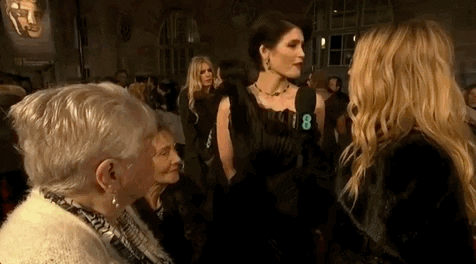 TIP 3 – Say "no" to non eco-friendly companies!
Consider environmentally friendly companies to help you relocate. Unfortunately, most companies dealing with storage, moving and liquidation use non-eco friendly trucks, cardboard boxes, plastic containers and non-reusable materials. At Arrow, we are very conscious of the need to about reduce our footprint. From recycling shredded materials to expanding the use of our Arrow Eco Crates. With Arrow's Eco-Cates we're will be reducing the overall cost of your move, eliminating any unnecessary disposal fees costs and saving the Earth one move at a time! These reusable crates will be used again and again on an other moves, eliminating the need for non-reusable bins or cardboard.
***BONUS TIP***
Shred your documents & hard drives 
Another way to "green" your move great thing to do is shredding! Instead of throwing your paper or hard drives out in the trash, trust a NAID certified organization, like Arrow, to safely and securely destroy your valuables. Arrow will then send all of your shredded materials directly to a trusted paper or electronics recycler! Check out how we do it, below! 
GOING GREEN IS GOOD FOR YOU AND GOOD FOR THE ENVIRONMENT…A WIN-WIN!